Description
---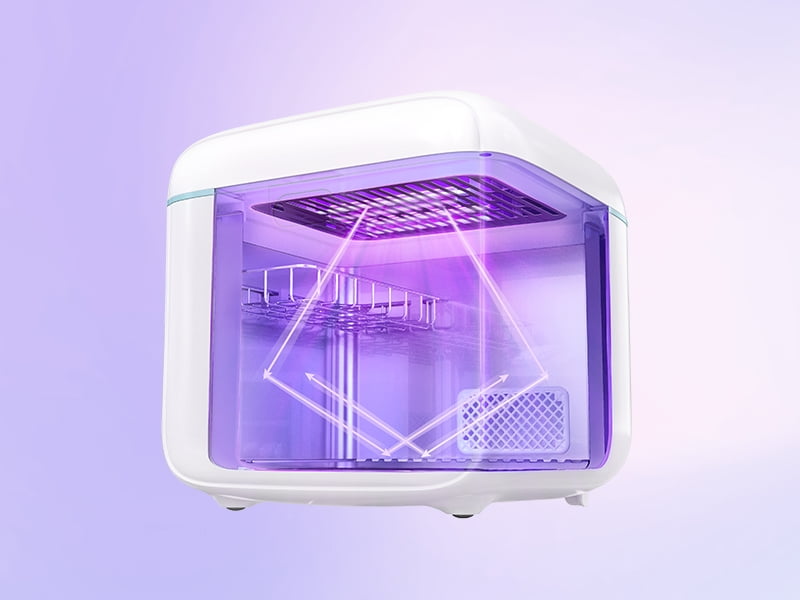 99% Sterilization
The UV sterilizer utilizes two Phillips UVC light bulbs that emit ultraviolet light with two peaks in the UV-C band at 253.7 nm and 185 nm to ensure 360° disinfection of items. The stainless steel interior of the sterilizer is highly reflective, thus enhancing the efficiency of the cleaning process.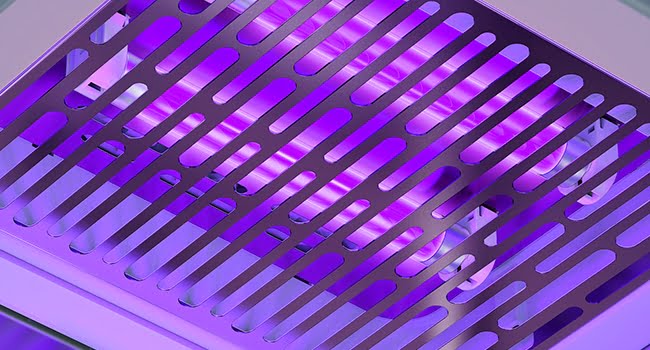 UVC Light Bulbs
There are two options for high-quality and replaceable UV-C bulbs with sterilizing wavelengths of 253.7nm and a lifespan of 6000 hours: a 9-watt germicidal UV bulb in compact fluorescent form factor or a commercial germicidal lamp made with a shortwave UV lamp tube composed of fused quartz or vycor.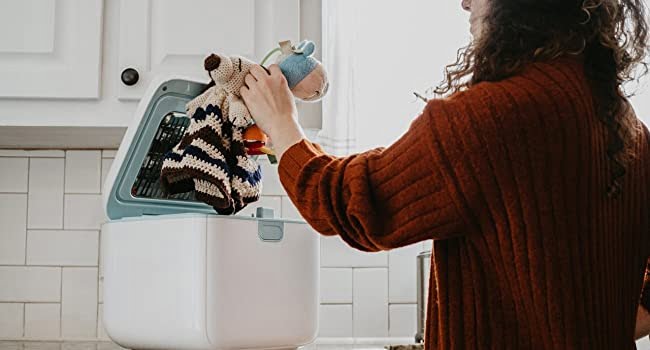 Sterilize Virtually Anything
This particular UV sterilizer is capable of sterilizing all necessary items such as baby feeding gear, kids' toys, keys, and phones within a quick 11-minute cycle, without causing any damage to the items being sterilized.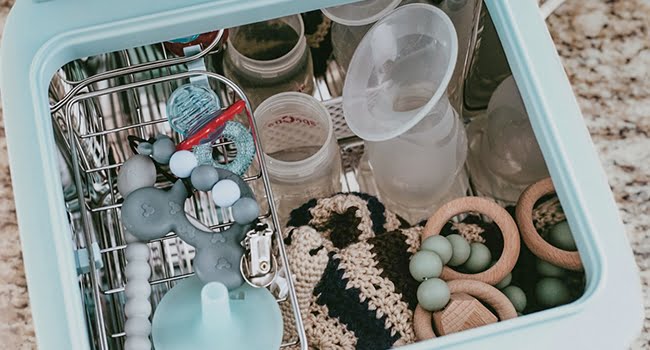 Water & Chemical Free
UV sterilizers utilize UVC lamps and do not require cleaning or descaling, making them a convenient and low-maintenance alternative to steam sterilization.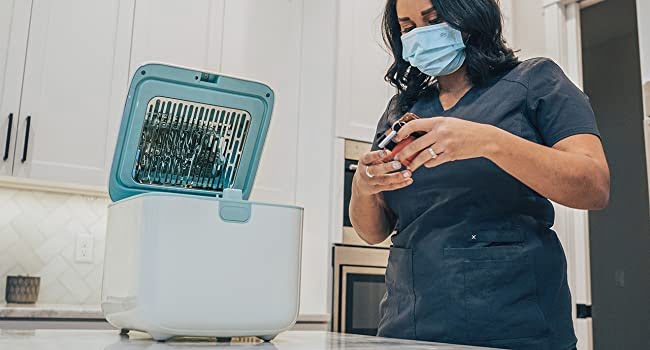 Large Capacity
Based on the research, it can be inferred that the 10L UV sterilizer and dryer most likely uses a germicidal lamp with a 9 watt CF bulb that emits UV radiation at 253.7 nm, and it can efficiently disinfect a large number of items, such as 12 baby bottles, due to its spacious interior.
What Can l Sterilize?