Description
---

4 Mode & Easy to Use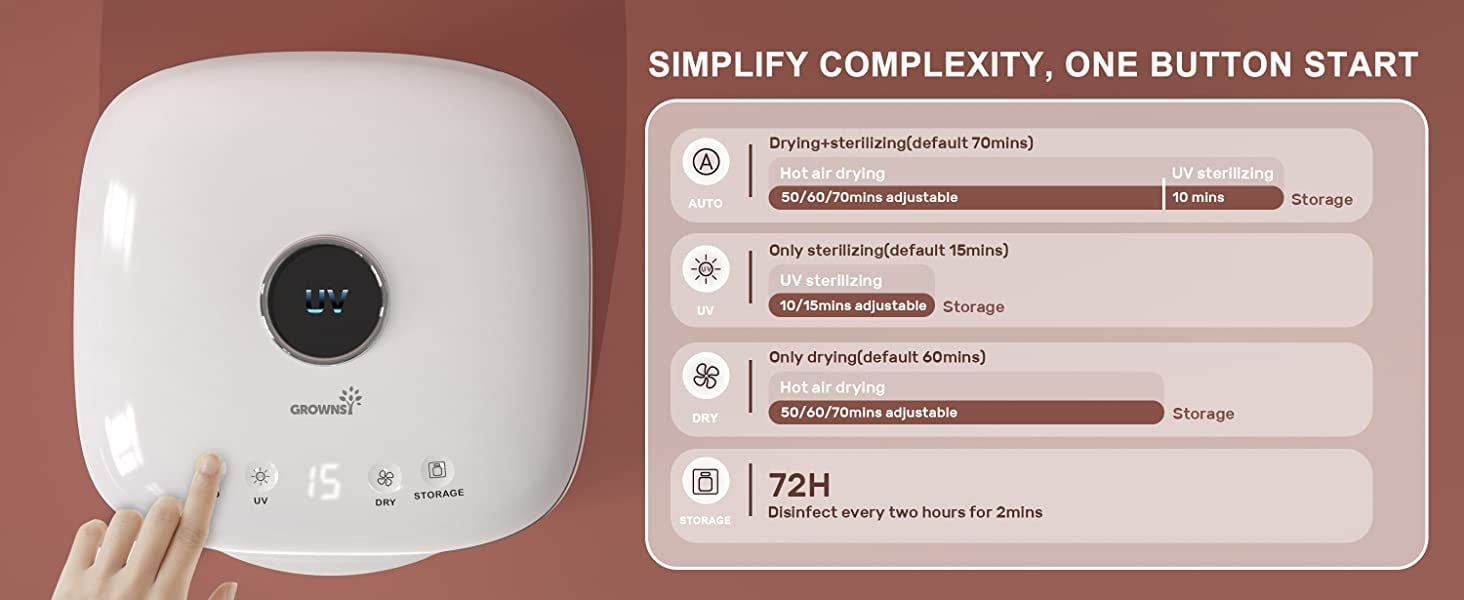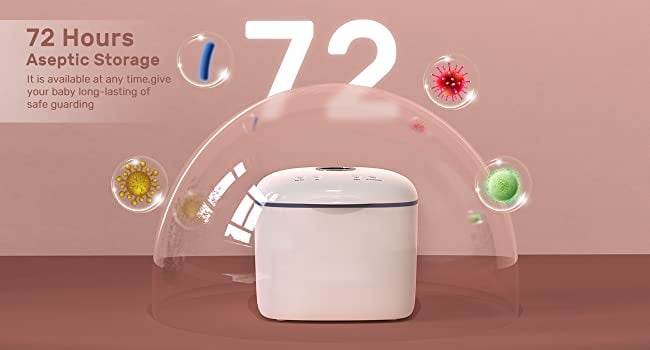 72 Hours Aseptic Storage
You can provide your baby with long-lasting protection at any time. Ensure to use sun-safe clothing, hats, and sunscreen, and stay in the shade during midday hours.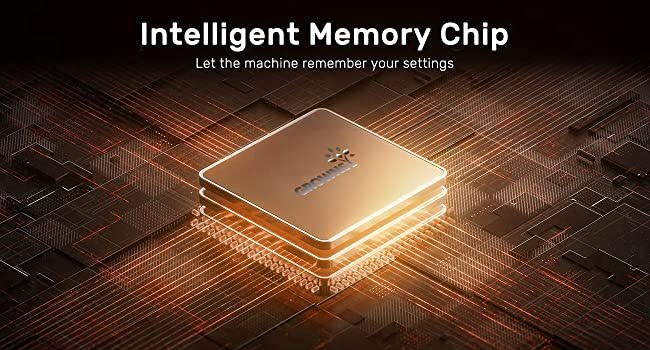 Intelligent Memory Chip
The machine can remember your previous settings and continue them in the next use.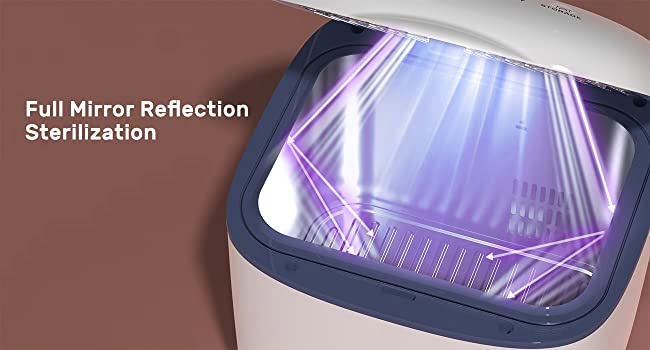 Full Mirror Reflection Sterilization
Ultraviolet light is effective in killing bacteria as it reflects in a 360° angle, leaving no dead angle for bacteria to hide.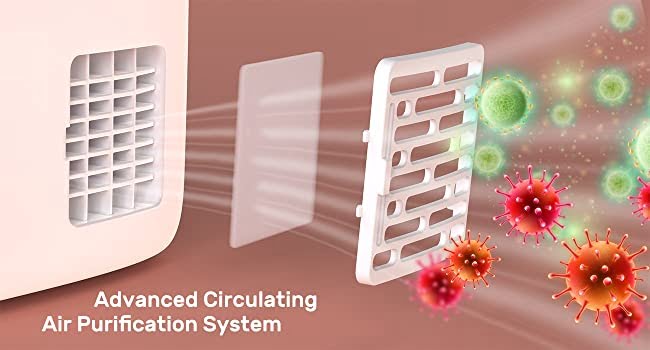 Advanced Circulating Air Purification System
The use of air purification technology can keep the air clean and prevent the spread of odor and harmful contaminants.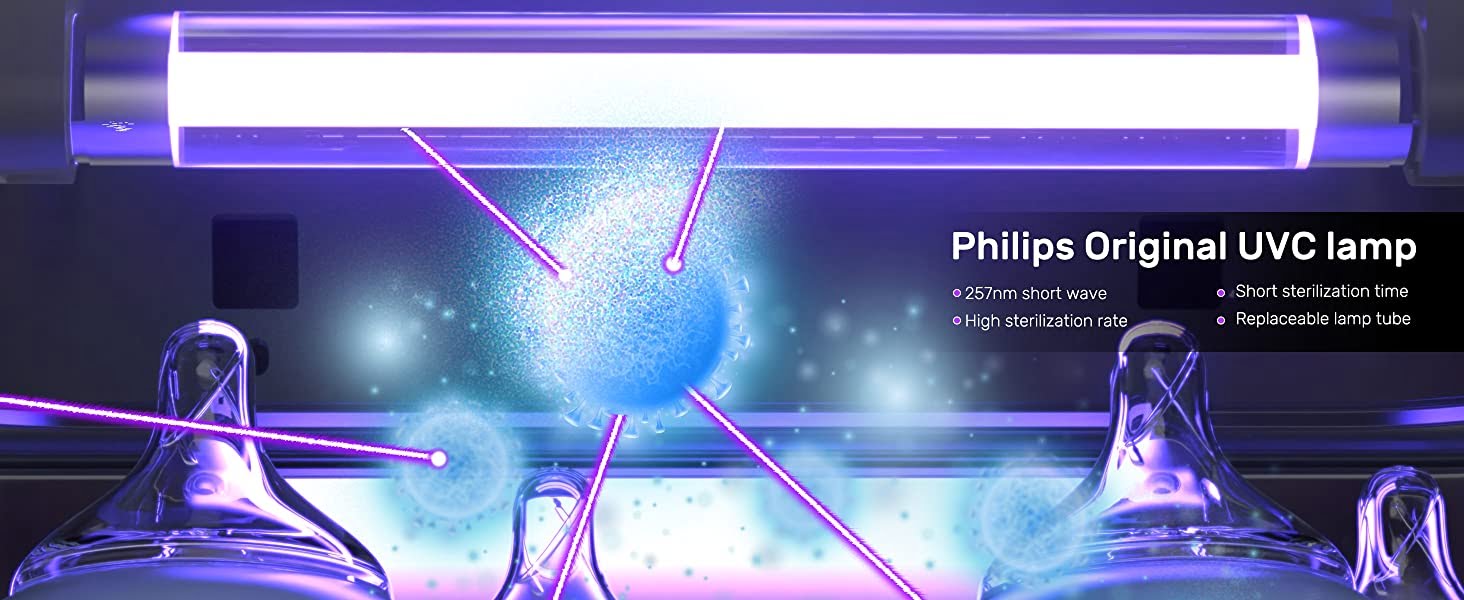 YOU CAN ALWAYS TRUST GROWNSY!