Description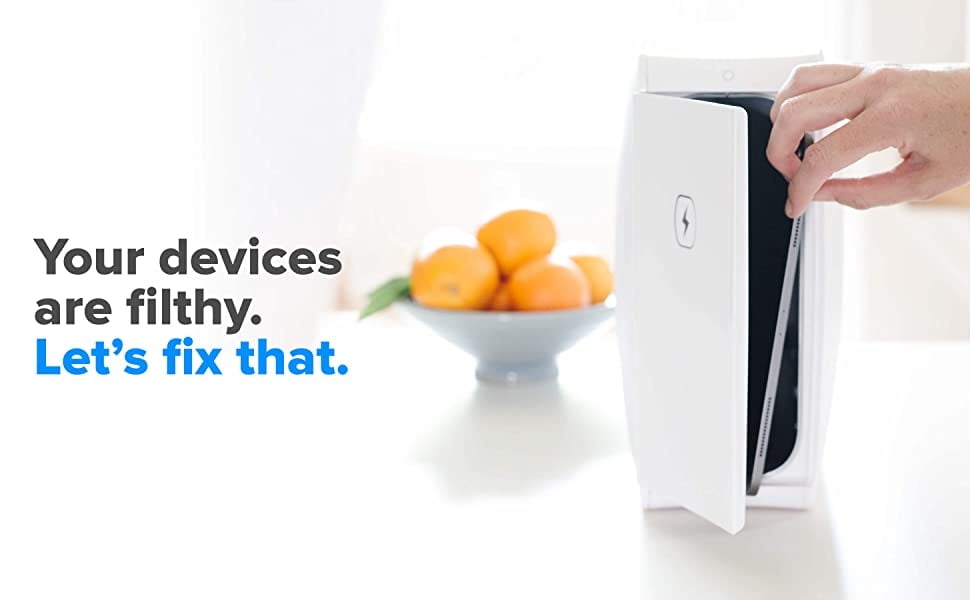 Scientifically Proven
18x Germier Than a Toilet

It has been found that our phones carry 18 times more germs than a public toilet due to the fact that we tend to take them with us to places like restrooms and neglect to sanitize them, unlike how we wash our hands. As a result, our phones become heavily contaminated with harmful pathogens.

A Petri Dish in Your Pocket

Our phones become carriers of germs that we acquire from frequently touched objects such as grocery carts, gas station handles, and public restrooms. As our devices are frequently kept in warm places like pockets and purses, they become ideal breeding grounds for bacteria.

Clinically Proven Results

PhoneSoap's UV-C light technology is a safe and effective way to sanitize electronics. It has the ability to eliminate up to 99.99% of germs, including microorganisms that are hidden in crevices and cannot be reached by cleaning wipes.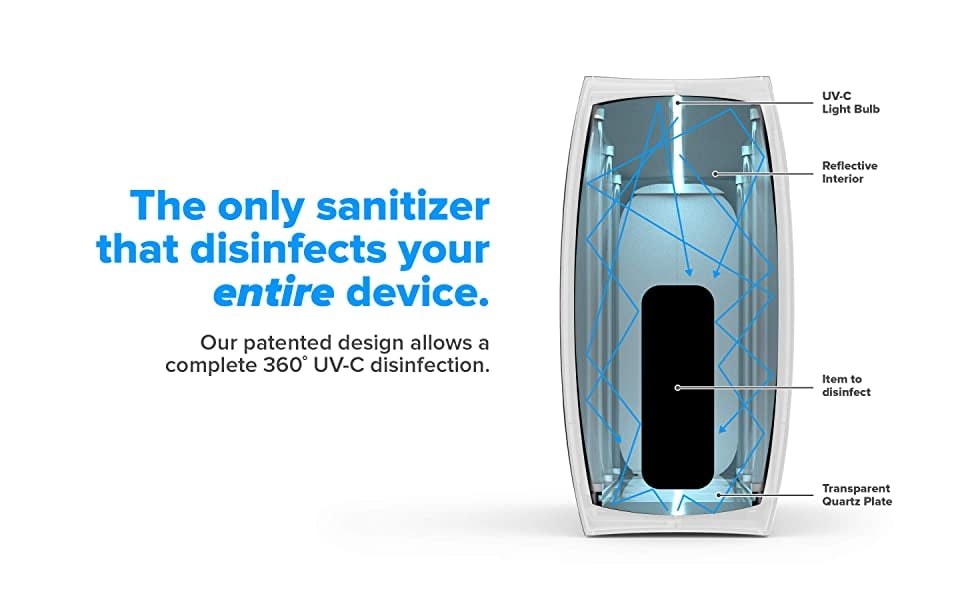 According to independent testing conducted by a third-party laboratory, HomeSoap has been proven to be 99.9% effective against a variety of bacteria and viruses, including Salmonella, E. coli, MRSA, Staphylococcus, and Coronavirus 229E. The testing was conducted on various items such as headphones, jewelry, and baby bottles, and HomeSoap was found to be effective in all cases. Additionally, HomeSoap has been tested using the ASTM 3535 standard for the efficacy of UV light on hard non-porous surfaces like glass, metals, and plastics, and has been proven to be 99.9% effective against salmonella. These results indicate that HomeSoap is a reliable and effective solution for sanitizing a wide range of items.
Features
Large capacity for bigger items

This device features a patented 360-degree design and powerful UV-C bulbs that can eliminate 99.99% of germs. Additionally, it comes equipped with both USB-A and USB-C charging ports, allowing users to charge their devices while they disinfect.

Automatic vs. manual modes

Diffuser offers a convenient and effective way to disinfect your gadgets, including your phone. While the product description does not specifically mention an automatic mode for disinfection, it does state that the device has an "18-min Fast Mode" and a "30-mins standard mode" for killing various pathogens and viruses.

Security

The HomeSoap UV light sanitizer and charger is designed to stay in place with the help of its nano-suction feet that keep it immovable. Additionally, if you want to secure the unit wherever you want to place it, there is a Kensington lock slot available for that purpose.