Description
---
z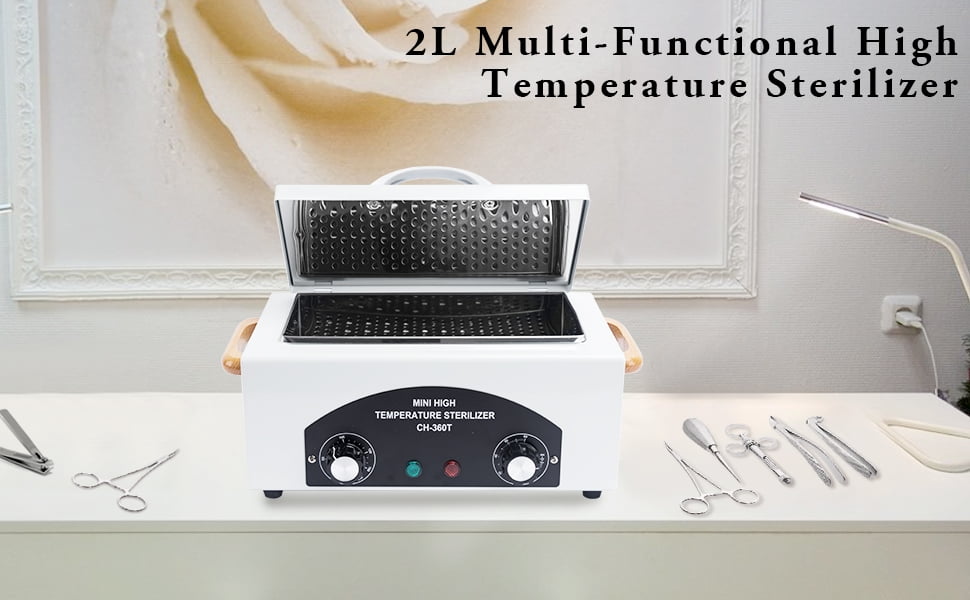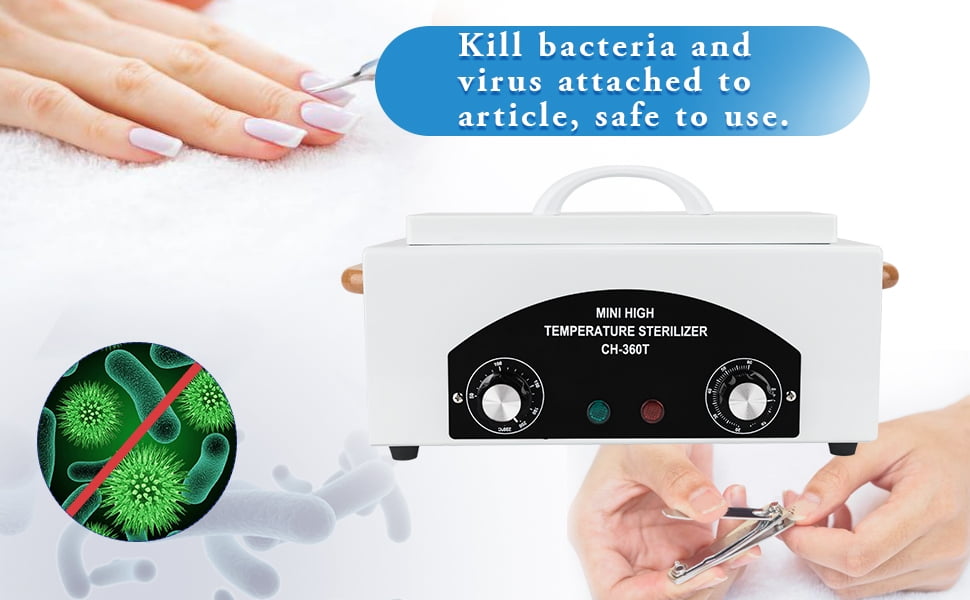 Heat Inner Liner

The inner thermal reservoir liner in a towel warmer allows for the sterilization of beauty tools, tableware, and hot towels to promote health and hygiene.

Safe to Use

It is important to note that the use of UV-emitting tanning devices, including sunlamps and tanning beds, is classified as carcinogenic to humans and carries various contraindications and warnings.

Multi-Functional Cleaning Machine

Ultraviolet lamps are widely used in laboratories, medical facilities, and food processes to sterilize workspaces and tools.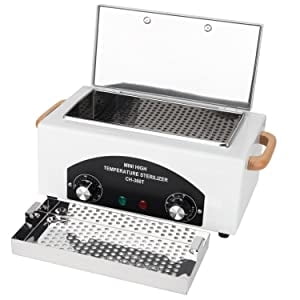 How to Operate a Nail Tools Cleaner Machine: Step-by-Step Guide.
Connect the power plug to the power supply.
Place the items that need to be cleaned into the tray.
Put the tray into the cabinet.
Adjust the time and temperature according to your requirement.
Check if there are two lights on, indicating that the device has started to work.
Wait until you hear a jingle, which means the mini towel warmer has completed the cycle.
The device will automatically turn off after the cycle is complete.
The autoclave machine has a maximum temperature of 200 degrees Celsius, allowing for the sterilization of metal personal items and professional hair tools. It is commonly used in settings such as laboratories, catering services, beauty salons, and barbershops.
Package Included:
1* Cabinet

1* Power Cord

1* English Manual

2* Extra Fuse

2* Anti-scalding Ring

Input voltage:10V

Power:300W

Voltage:110V,Frequency:50/60Hz
WIDELY APPLICATION
| | | |
| --- | --- | --- |
| Perfect for Barber Shop | Perfect for Beauty Salon Use | Perfect for Home Kitchen Use |
Safety Warning:
The machine is working and should not be touched to avoid burns.
The cabinet is designed for high temperatures and tools with water should not be used.
After the machine stops working, it is recommended to wait for 20 minutes before removing tools to avoid burns.
Plastic tools should not be used with the machine, only metal tools are allowed.