Description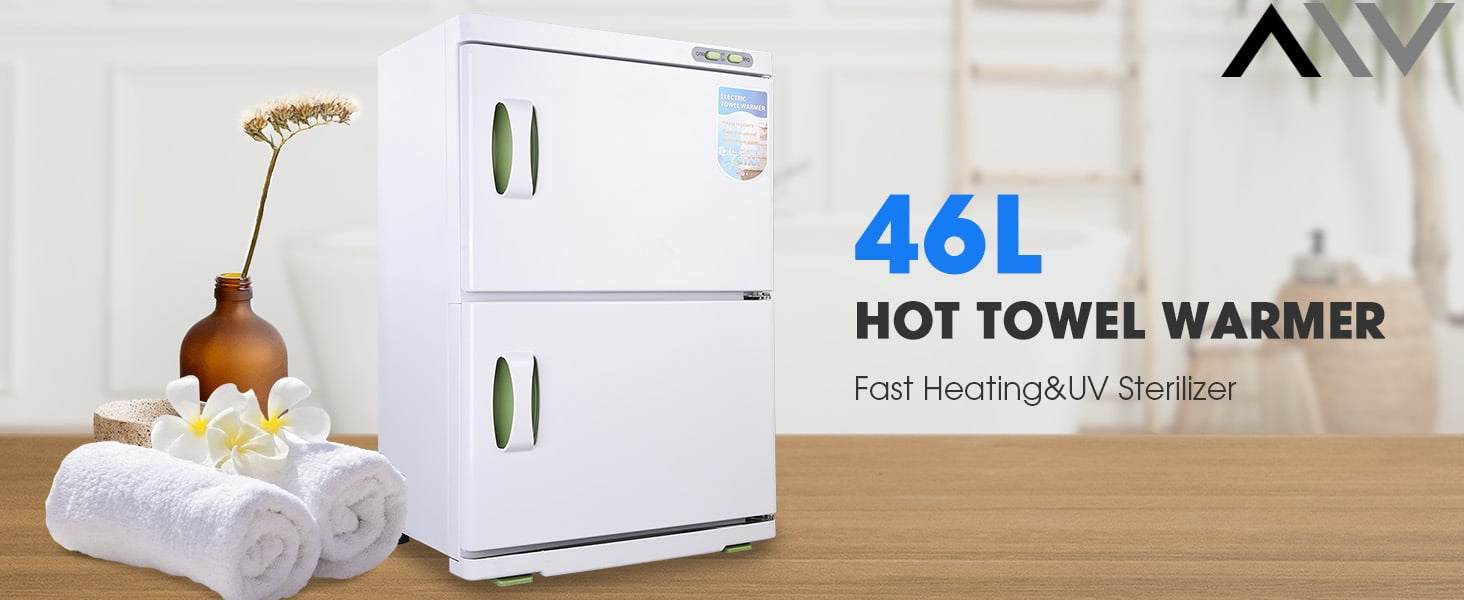 Wonderful for Facials SPA / Massage Salon / Barbershop / Hotel / Kitchen
400-watt high-power spa towel warmer can quickly and evenly warm up to 176°F
Towels can be heated within half an hour
Ideal for use in facial, spa, beauty, salon, gym, hotel, massage, barber shop, and home settings
The cabinet has a capacity of 46L
The storage amount of towels may vary based on actual size and thickness
The heating function and light work simultaneously and cannot be operated separately.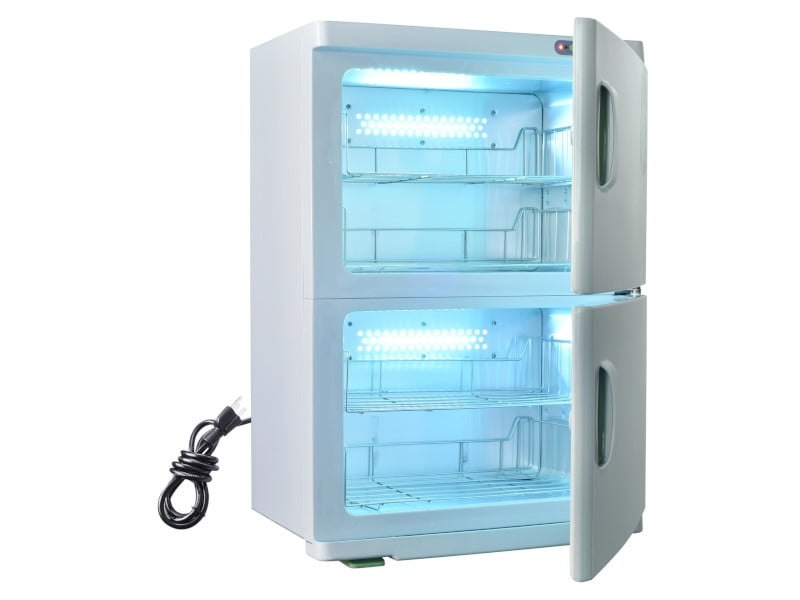 Is it safe to sterilize dry towels in a towel warmer?
It is not advisable to heat dry towels as they can burn at high temperatures; instead, it is recommended to heat wet towels as per the instructions provided.
How long does it take to heat the towels?
It can fully heat the towel within 30 minutes.
Can I use UV light alone?
Unfortunately no, the heating function and light work simultaneously, they could not work separately.
Can it be used to warm a neck warmer for clients?
Yes, but please note that after heating the towel, try the temperature with your hands before using it to avoid burns