Description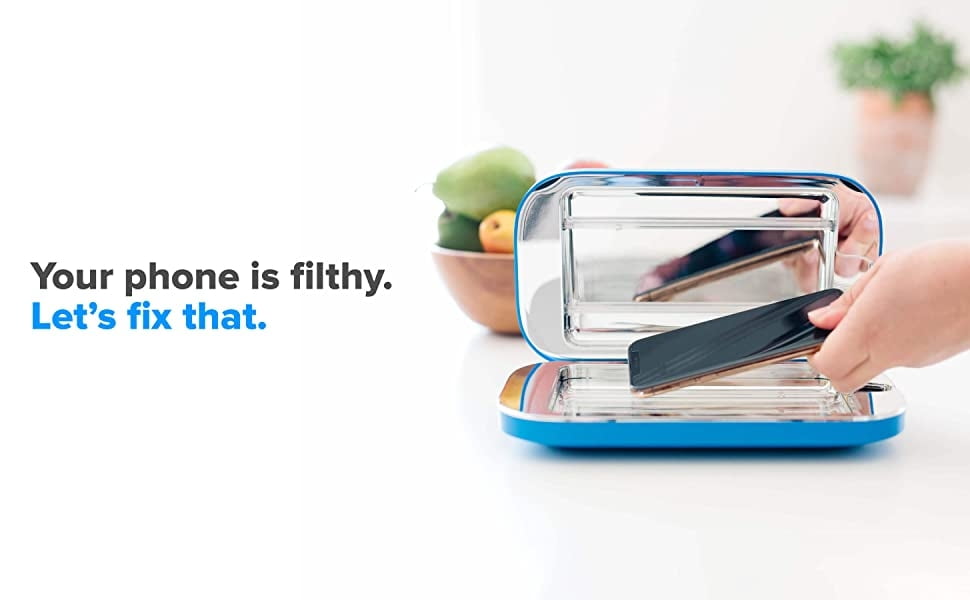 Scientifically Proven
18x Germier Than a Toilet

Our phones are 18 times more germ-infested than a public toilet due to our tendency to bring them into places like restrooms and neglect to clean them. While we may wash our hands, we often forget to sanitize our phones, leaving them covered in harmful pathogens.

A Petri Dish in Your Pocket

Our phones are exposed to germs from everyday items such as grocery carts, gas station handles, and public restrooms, which we then transfer onto them. Additionally, warm places like pockets and purses provide a breeding ground for bacteria to thrive on our phones.

Clinically Proven Results

PhoneSoap's UV-C light is a safe and effective way to eliminate 99.99% of germs from your phone and other small items. This powerful light can access even the tiniest crevices where traditional cleaning methods like wipes can't reach.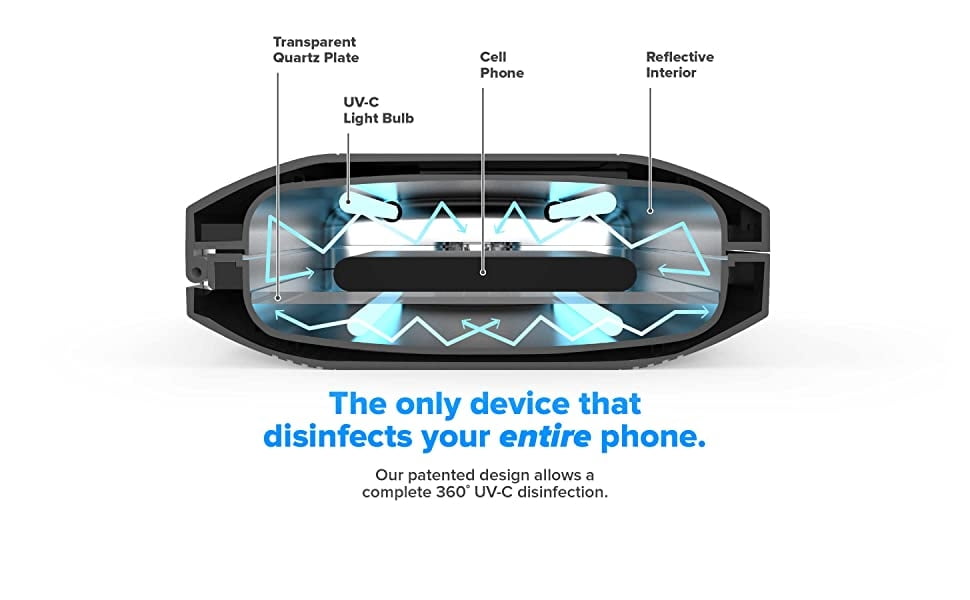 Third-party laboratory testing, the PhoneSoap Pro has been found to be 99.9% effective against SARS-CoV2, as confirmed through a plaque assay. Additionally, the PhoneSoap Pro has been tested and found to be 99.99% effective against salmonella on iPhones and Otter cases containing iPhones. Lastly, the PhoneSoap Pro has also been tested and found to be 99.99% effective against human coronavirus, specifically strain 229E, ATCC VR-740. These results indicate that the PhoneSoap Pro is a highly effective tool for sanitizing and eliminating germs from your phone and other small items.
Features
Time

The PhoneSoap Pro is equipped with double the bulbs which allow for a faster disinfection process. It can sanitize your phone in just five minutes, which is half the time of most PhoneSoap models.

Space

The PhoneSoap Pro's large disinfection bay is designed to comfortably fit any size phone, along with thick or thin accessories. Additionally, the vacuum-plated aluminum inner shell enhances reflectivity, ensuring 360-degree sanitation.

Automatic vs. Manual

You can choose how to disinfect with the Babily Sanitizer Box by selecting either the automatic or manual mode. The automatic mode triggers disinfection when the lid shuts, while the manual mode requires you to press a button to start the process.