Description
---

The Ultimate UV Light Sanitizer Box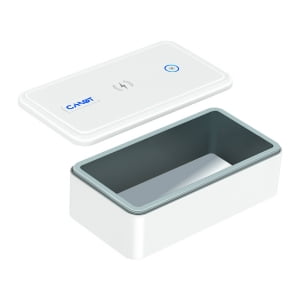 What's in the box?
1 x UV Sanitizer Box

1 x USB Cable

(Power plug not included)

1 x Cleaning Cloth

1 x Holding Bracket

1 x User Manual
Suggestions
To ensure the best performance, it is recommended to clean the box with a cleaning cloth once a week.
Specification
Material: ABS

Light Type: 8 LED UV-C Lamps

Input: 5V/2A, 9V/2A

Wireless Output: 10W (Max)

UV Light Output: 3.5W (Max)

Induction distance: ≤6mm

Dimension: 8.2*4.3*2.6 inch

Inner Dimension: 7.4*3.5*2 inch

Operation Time: 3 Minutes
Size & Compatible
The box can fit all types of cell phones up to 6.5 inches including iPhone 11 Pro Max, Samsung Note 10, and similar size phones.
It is recommended to measure the size of the phone before making a purchase.
Wireless Charging is supported for QI-enabled devices.
QI-enabled devices include iPhone 8 or higher model, Samsung Galaxy S7 or higher model, and other QI-enabled smartphones.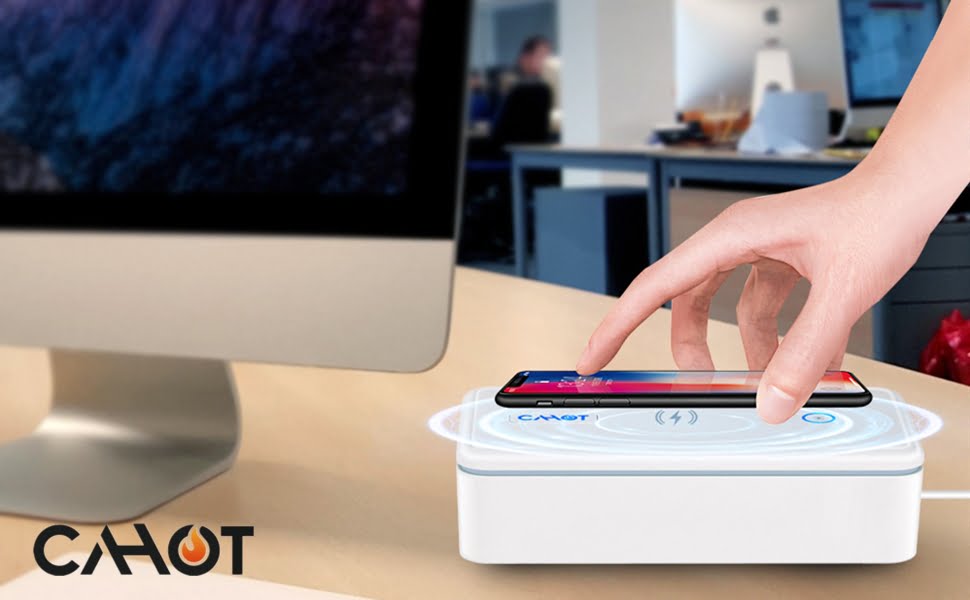 Beyond Imagination
Deeper & Larger Design

The UV phone sanitizer is spacious and compact, fitting cell phones up to 6.5" as well as other gadgets like earphones, jewelry, wallet, credit cards, and car keys. It provides a complete disinfection spa, allowing you to relax with a cup of coffee while your gadgets are sanitized.

Get the best of UV-C

The upgraded model of UV-C lamps has 8 LED lamps that make it faster and more effective, completing the operation in just 3 minutes. With a reflective mirror bottom and a separate holder, it can achieve a 99% kill rate for optimal results.

Wireless Fast Charge

The wireless charging function is compatible with QI-enabled devices like iPhone 8 or higher and Samsung Galaxy S7 or higher. The box can also be used as a storage box for office supplies when not in use.