Description
Safeguard your healthy and comfortable life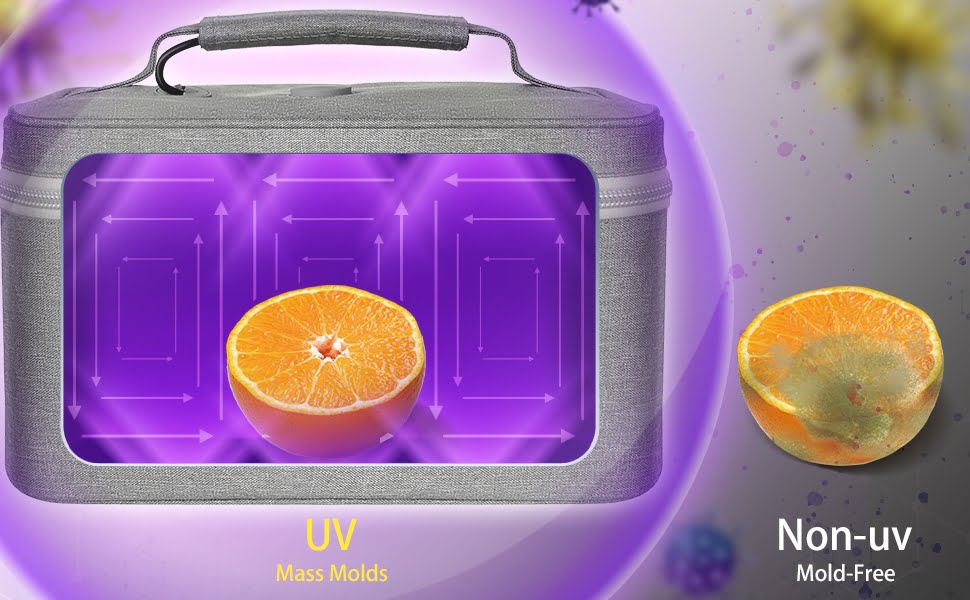 Sterilize with HOPE C+
The HOPE C+ UVC Light Sanitizer Bag is a powerful disinfectant device equipped with 12 long-life UVC LED beads and a high-quality, highly reflective Aluminum Foil Fabric lining. The UVC LED beads emit C-band short-wavelength ultraviolet radiation, which is known to be a reliable disinfectant for air, water, and nonporous surfaces. The highly reflective lining ensures that the UVC radiation is radiated throughout the entire disinfection bag, making it an efficient and effective disinfectant. The bag has a large capacity and can accommodate items that measure up to 10.2 x 7.5 x 5.5 inches. This makes it suitable for disinfecting a wide range of items. Additionally, the disinfection process is ozone-free, making it safe for use.

Phone Sanitizer with Wireless Charging and Extra Large Capacity
The Homedics UV Clean Portable Sanitizer Bag is a highly portable disinfection bag that comes with a built-in high-energy lithium-ion battery. Once fully charged, it can disinfect for up to 70 minutes without any external power supply support. It is also very convenient to charge as you can use any USB power adapter to charge the disinfection bag, allowing you to use it anytime and anywhere you want.
Anytime, anywhere as you want.
At home

Life items such as glass, mobile phone, wallet, clothes, underwear, etc.

In office

Pens, stationery, car keys, smart cards, and other personal items are easily disinfected.

At the hotel

When you are traveling, it is convenient and simple to disinfect the remote control, cosmetic tools, etc. or other public supplies.

When having fun with children

Sterilize toys, baby bottles, baby scarves, and clothing etc. to protect children's health.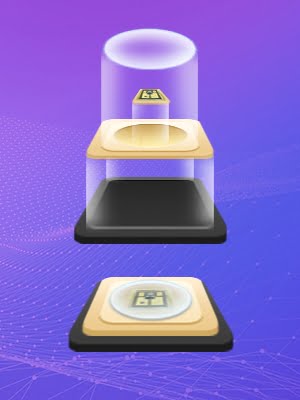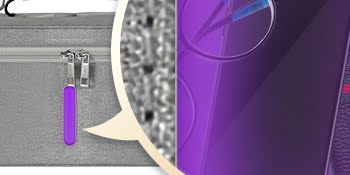 The viewport is designed to provide protection to your eyes from harmful UVC radiation, while allowing you to monitor the working status of the disinfection bag. It is equipped with UVC blocking technology to ensure complete safety.
UV blocking technology

Real-time observation of work status
Up to 192 mW Long-life and high-power UV-C LED beads Ready
12 x 260nm to 280nm wavelength, Long-life LED beads service with 10,000 hours of life
It can be stated that LED beads are a crucial component of sterilization bags, and are made of high-quality materials. Additionally, it has been found that sapphire glass flat lenses can emit light at a larger angle of 120 degrees, compared to the ordinary convex lens glass which emits light at an angle of 85 degrees, due to their high-tech manufacturing.
120-degree illumination angle

Sapphire glass flat lens

Nickel Palladium Gold Electrode & Gold tin solid crystal Chips

High thermal conductivity 3D aluminum nitride ceramic substrate

12 LED beads output up to 192 mW

Efficient Disinfection and Comprehensive Safety Protection through the Use of UV Radiation.
The disinfection bag will start automatically and run for 5 minutes every time it is activated. In case the bag is accidentally opened, the disinfection process will stop automatically to avoid UVC exposure.